Are Your Locs A Lint Magnet?
Tired of Pesky Lint in Your Locs & Unsightly Product Buildup?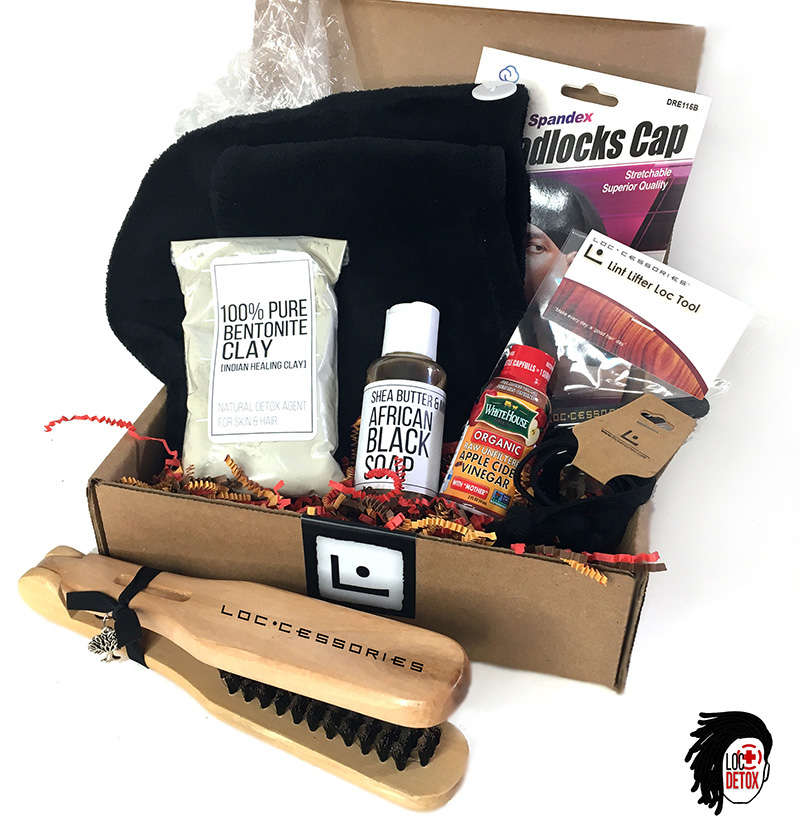 IF YOU'RE HAUNTED BY LINT AND PRODUCT BUILD-UP IN YOUR LOCS KEEP READING
You've come to the right place. Discover the secret to locs that make heads turn.

Introducing...
The Loc Detox DIY Kit!
BUY NOW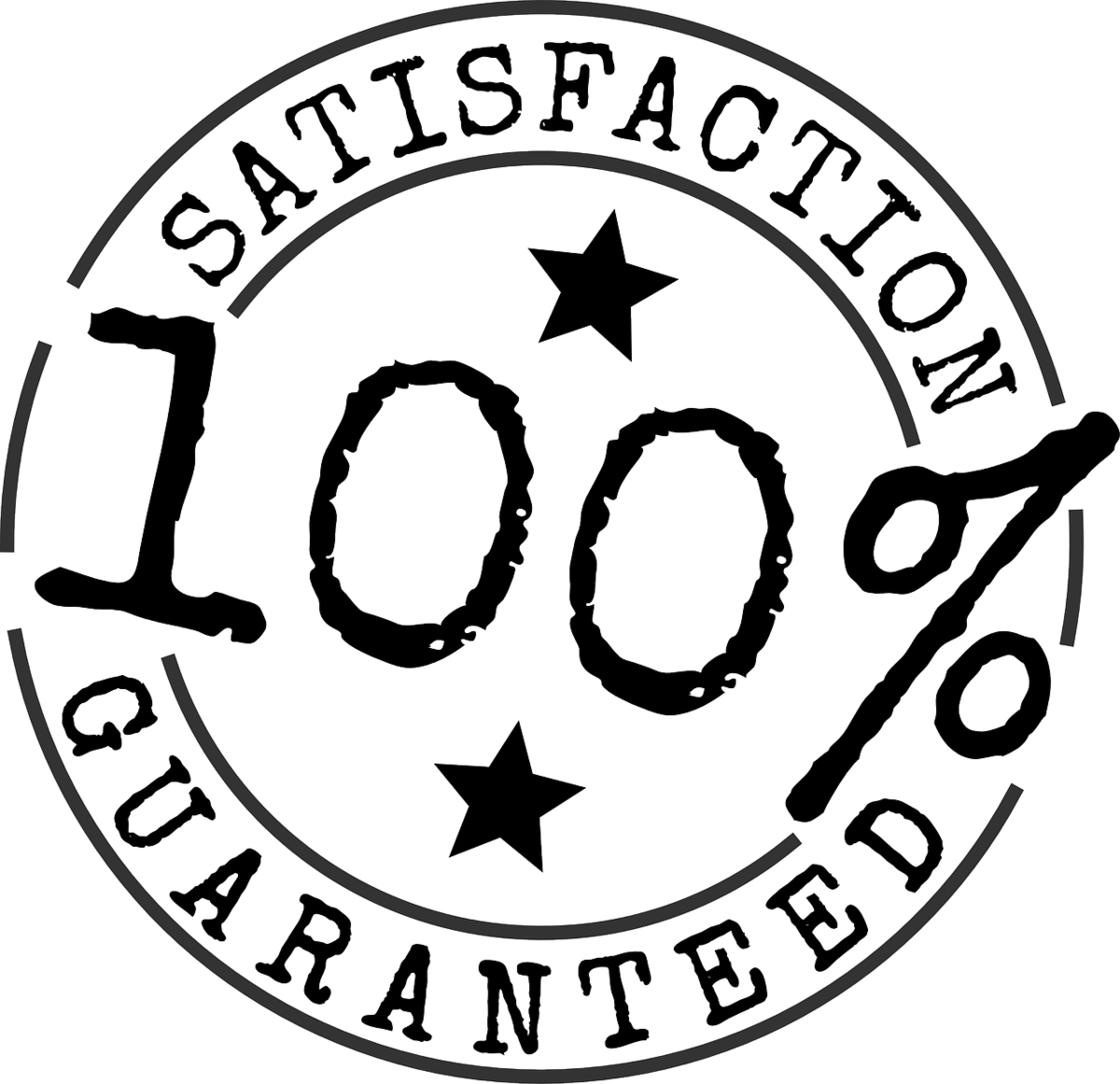 100% MONEY BACK, RISK-FREE GUARANTEE
If your locs aren't 10x's softer, lighter and product buildup-free, just send the kit back — empty bottles and all. We'll refund you 100% AND buy you a competitor's product just to say thanks for giving us an honest try!
What Our Customers Are Saying...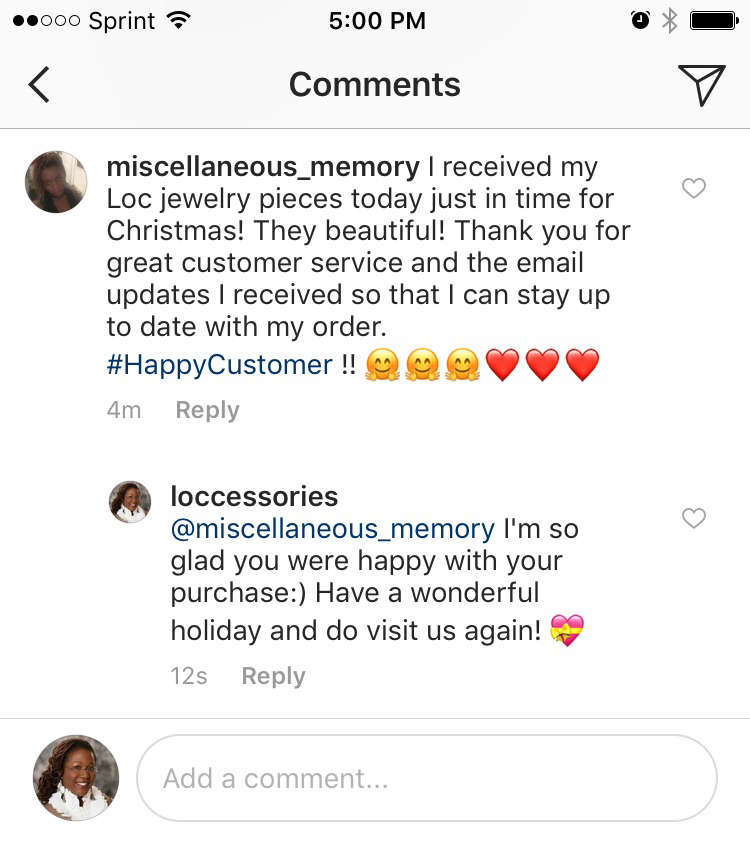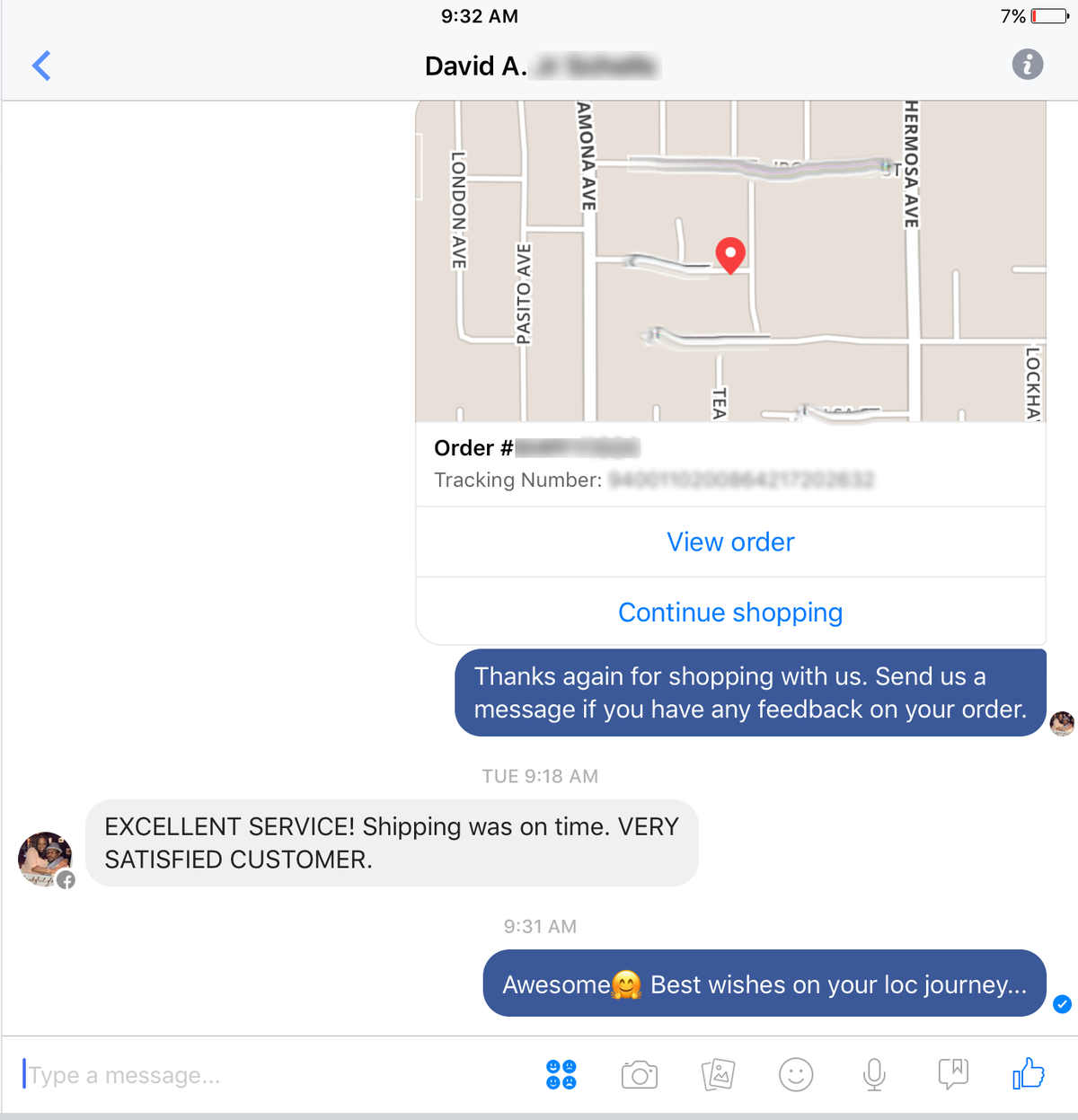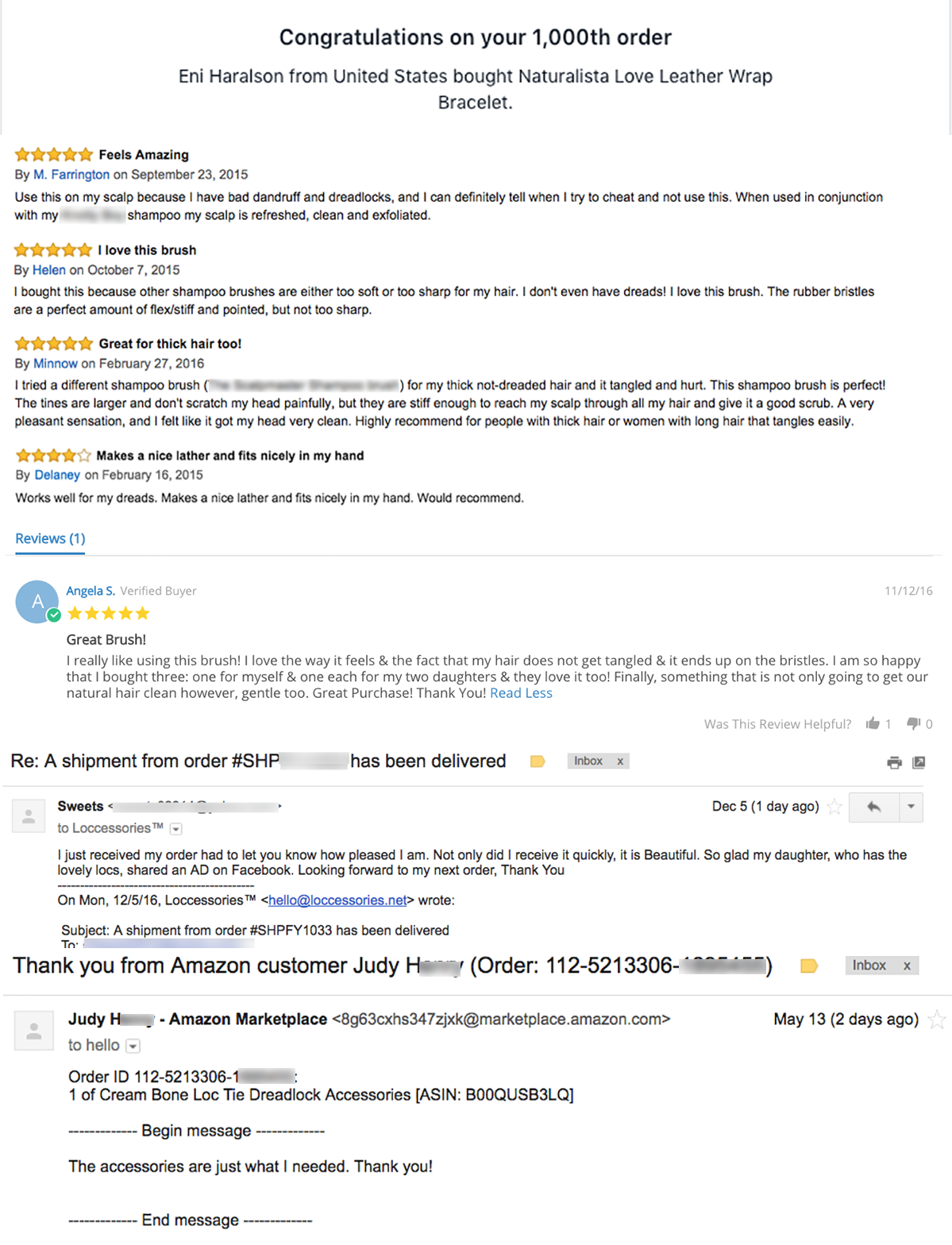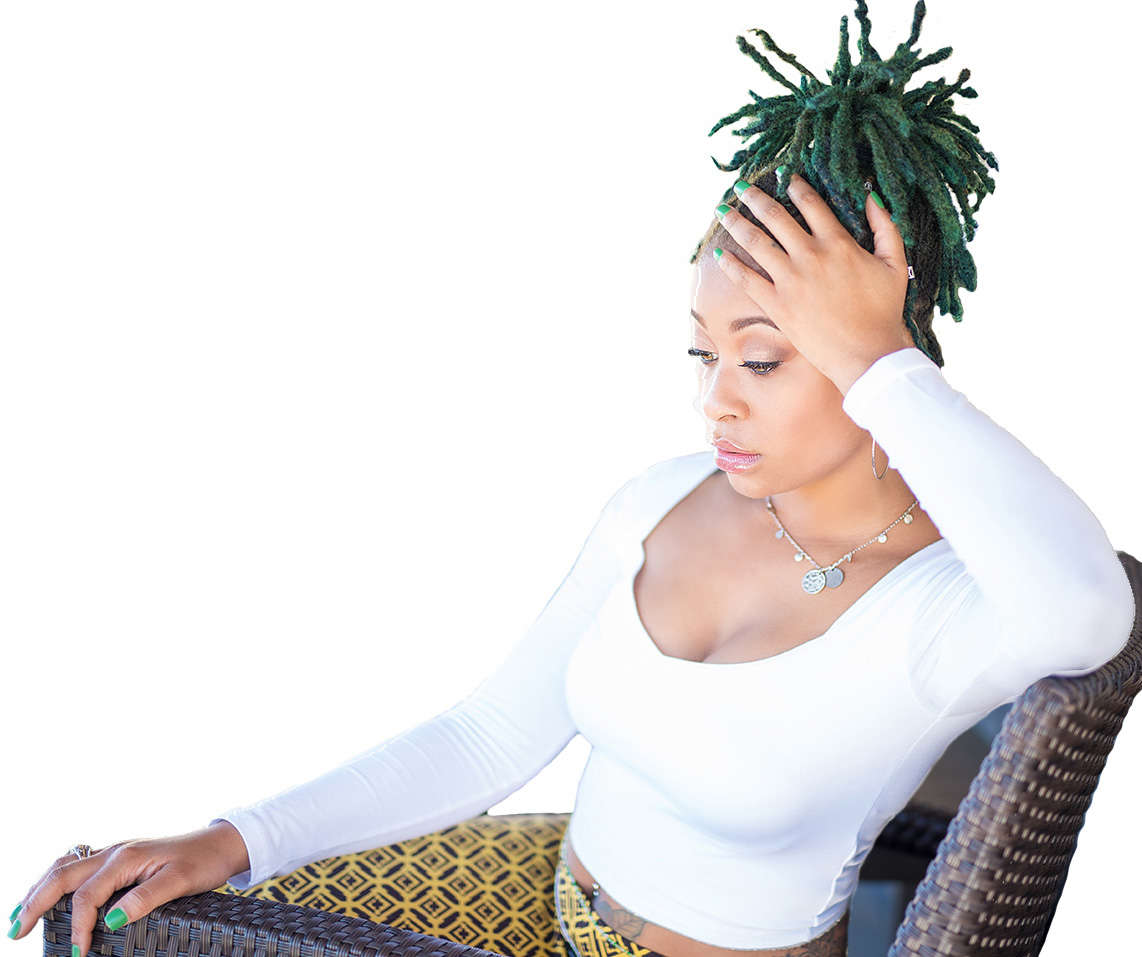 Lint Happens To the Best of Us.
Let's face it…it doesn't matter how well you try to maintain your locs — lint happens!

Especially in dry climates and during winter months when static electricity attracts those pesky little particles to your hair strands like moths to a flame and seemingly binds them in place...ugh.

But luckily, there is help.
Eliminate Gross Lint and Product Build-up
Start fresh with a deep clean detox regular shampoos just can't touch.
Your Loc Detox Rescue Kit includes:


Apple Cider Vinegar & Healing Clay Blend hair mask for a deep cleanse dreadlocks detox
All Natural African Black Soap Clarifying Shampoo enhanced with our scalp healing & revitalizing essential oil blend
Lint Lifter Tweezer Tool
Smooth As Silk Dreadlocks Sleep Cap
Lint-Free Microfiber Hair Drying Towel
All Natural Soft Boar Bristle Double-Sided Dry Brush
2XL Plastic Cap
Dreadlocks Detox How-To Instruction Guide
*Bonus* (2) Perfect Ponytail Holders
(Retail Value $85 when purchased separately.)
The Simple, Easy System for Deep Cleaning Dreads
Dear Frustrated LocStar...

👋🏼 Hey Love,


Okay, so I hear you.
You're frustrated, disappointed and feel downright betrayed by your locs.
I mean, you've been taking care of them…what gives, right?
They're just not holding up their end of the bargain.
Collecting lint left and right, full of gunk and product build-up, looking all dry and dull.
Maybe even starting to snap and break!
And you've tried EVERY conditioner, shine & sheen oil and shampoo on the market to no avail.
I hear you.
And I understand. Because I've been there too.
But you're about to discover how you can banish troublesome lint and product build-up in just 30 minutes, restoring your locs healthy shine and bringing them back to life.
First, let me tell you about my friend Chantal…
All I could hear was this crunching sound…like snap, crackle, pop. And no, it wasn't the sound of breakfast cereal being drenched in milk.
It was the sound of my best friend, Chantal's loc snapping off.

Locs she spent years grooming and cultivating.
Had I known she was suffering, I could've saved her the agony and frustration and disappointment.
But it was too late, her fate was set.
Like me, Chantal loved her locs and she loved hairstyles that slayed. She'd do anything for the style.
She tried every product on the market in search of the Holy Grail of hair slayage. Hair pomades, waxes, butters, gels…you name it, she used it.
And eventually it caught up with her.
First, she started getting strange looks from folks. They thought she was dirty and unclean.
When she saw how much lint her hair was attracting, she didn't blame them.
Then, her locs started looking dry & dull. No matter which hair product she tried or how much oil she added, they still looked lifeless.
Then, she noticed the grayish-white splotches...others noticed too...even Bae started questioning her loc journey.
She wanted to get the gunk out. She wanted her shiny, luscious locs back. And she was getting desperate.
The final straw was when one of her locs snapped clear off!
She was practically in tears when she called me. She said, 'Your locs are so healthy. They're naturally shiny and I never see any lint or product buildup in your hair. What are you doing? What am I missing?'
That's when I told her about Loc Detox.
'Loc Detox?' she said.
Yes, Loc Detox...it's a simple at-home system I use to keep my locs looking their best.
I wish I'd known you were going through this with your locs. I thought you had it all under control.
'I thought I did too' she said.
I told her not to worry, the Loc Detox would put her back on track. Everything she needs is right there in the kit and ships in one convenient little box. From keeping lint and dust bunnies at bay to dissolving product buildup like magic, the Loc Detox dynamic system restores your locs natural glow, and makes them soft and supple again. So she'd never have to worry about another snap, crackle or pop.
Chantal said to me, 'Well, all I know is your hair looks AH-MA-ZING and if the Loc Detox is your secret...I'm ordering two!'
So Chantal discovered the secret to gorgeous locs and now you can too.
After extensive research and trial and error, I'd finally discovered a foolproof way to detoxify your locs, dissolve unsightly product build-up like magic and bring them back to life.
The best thing about this is just how fast, easy and effective it was at getting all of the gunk out of dreads.
Imagine how much happier you'll be when your dreads look shiny and new again.
Just picture looking in the mirror tomorrow morning and seeing gorgeous locs flourishing and thriving and catching ALL the looks.
Your LocStar family will be begging you for your secret to how your locs stay so vibrant and tight. They'll demand that you spill ALL the tea. 🍵
By now, you're probably asking yourself what makes this detox kit so unique?
Well the answer is simple…
The Loc Detox Kit has all of the essentials you need to eliminate all of the gunk, lint and nasties that are keeping your locs from thriving.
It includes our exclusive 3-step method for bringing them back to life. Plus…
✔ Our proprietary blend of healing clays provides a powerful punch to detoxify your hair, dissolving the years of build-up your hair products have left behind.
✔ Our specially designed loc brush helps you remove surface lint from both sides of your locs with ease and proven effective for daily maintenance.
✔ Our microfiber towel is an anti-lint wonder, preventing dust bunnies from depositing back onto your locs.
✔ Our clarifying pure African black soap is infused with antimicrobial and anti-fungal essential oils that soothe and moisturize the scalp, stimulate hair growth and help resuscitate dry hair.
But that's not all…
When you order today through this exclusive offer, you'll also have rushed to your doorstep:
Lint Lifter Tweezer Tool
Smooth As Silk Dreadlocks Sleep Cap
2XL Plastic Cap
Dreadlocks Detox How-To Instruction Guide
And *Bonus* (2) Perfect Ponytail Holders
Not only that… I'm going to give you the absolute best guarantee I possibly can.


* * * * * * 100% MONEY BACK, RISK-FREE GUARANTEE * * * * * *


If your locs aren't 10x's softer, lighter and product buildup-free, just send the kit back — empty bottles and all. We'll refund you 100% AND buy you a competitor's product just to say thanks for giving us an honest try!
* * * * * * * * * * * * * * * * * * * * * * * * * * * * * * * * * * * * * * * * * * *


Give Your Locs New Life! Dissolve Product Build-up, Banish Lint and Restore Your Hairs' Healthy Shine with the Loc Detox DIY Kit


Listen, it's never too late to make a fresh start…and there's no better time than NOW.


Press the reset button ↩️ and give your locs the love they've been crying out for. Order your Loc Detox DIY Kit today.


Best wishes on your loc journey,


K. Hill
Simple as 1-2-3! Everything's in the Kit
Step 1) Brush your locs to remove surface lint. Loc brushing is a well-kept secret amongst LocStars. Not only does it keep your dreadlocks free from surface dust and lint, it also gives them a nice healthy sheen by distributing your hair's natural oils more evenly throughout the length of your locs. Use our Loccessories specially designed, double-sided dry brush as the first step in your loc detox.

Step 2) Mix your solution. Mix the water, Apple Cider Vinegar & Detoxifying Clay pack in a glass bowl and stir until you have a cake batter consistency. ACV and our healing clay blend are strong, natural detoxifiers and when applied to the hair, breaks up buildup caused by waxes, creams, butters, oils and pomades. No matter how long you've been battling dull, dry locs caused by product buildup trapped in your dreads, watch it dissolve like magic.

Step 3) Massage into your locs. Saturate the hair with the hair mask, getting into every nook and cranny. Really massage it in there!

Step 4) Cover with the plastic cap; wait 30 minutes. Relax and enjoy your favorite book, t.v. show or Netflix binge.

Step 5) Rinse thoroughly until water runs clear. Hop in the shower or over to the sink and rinse your hair thoroughly. Massage your locs every which way making sure to saturate the hair with fresh water. Rinse until the water runs completely clear.

That's it!

You'll notice an immediate difference. Congratulations, you've pressed the reset button and given your locs a fresh new start. Soft, supple, naturally shiny goldilocks are yours once again!
I Want It!
Why Buy From Us?

We ♥ Your Locs As Much As You Do.
Pamper Your Locs from Root→Tip

Restore Healthy Sheen & Shine
Say Goodbye to Pesky Lint &
Unsightly Product Buildup

Makes A Great "Because I Care" Gift
Get One for Yourself and
Your Favorite LocStar!
Ships worldwide with ♥ from Chicago.
QUESTIONS? E-mail: hello@loccessories. com or Call: (888) 857-5756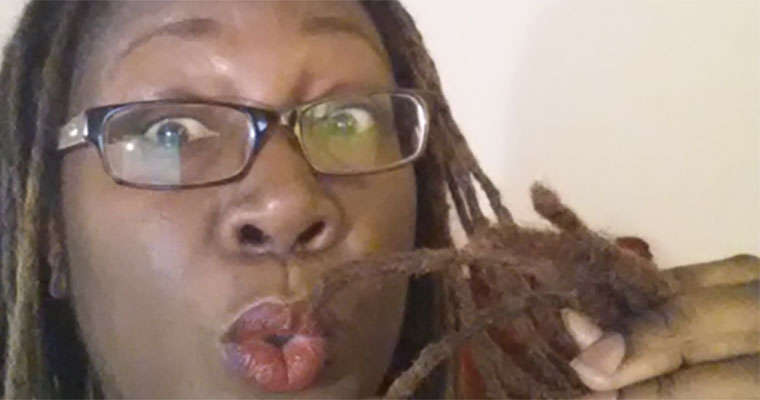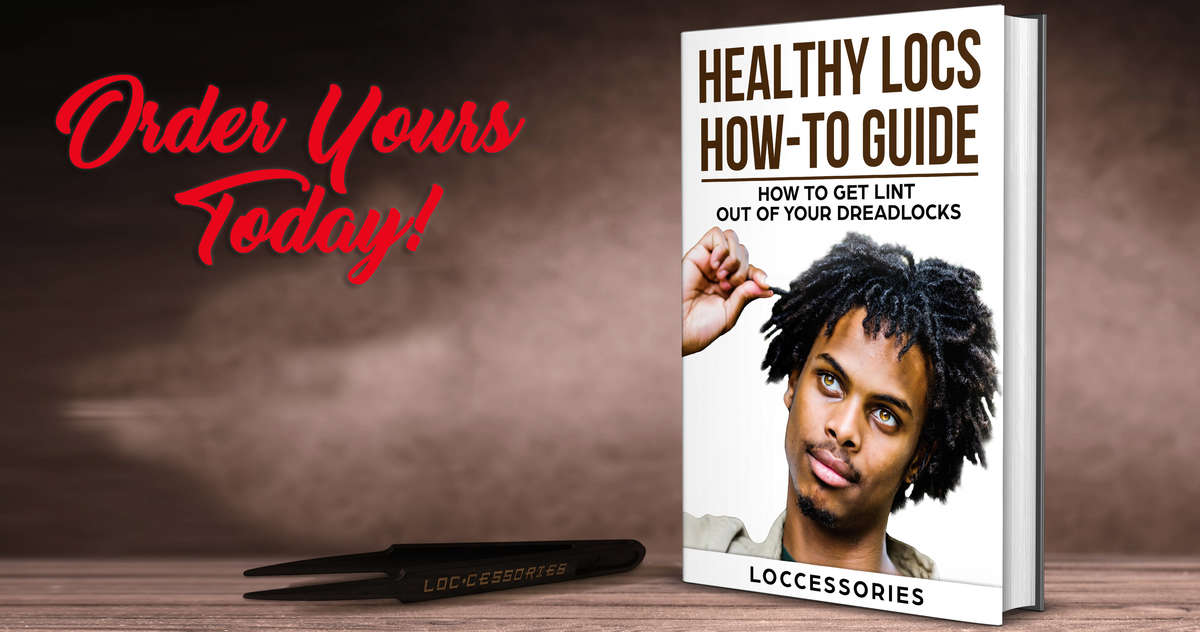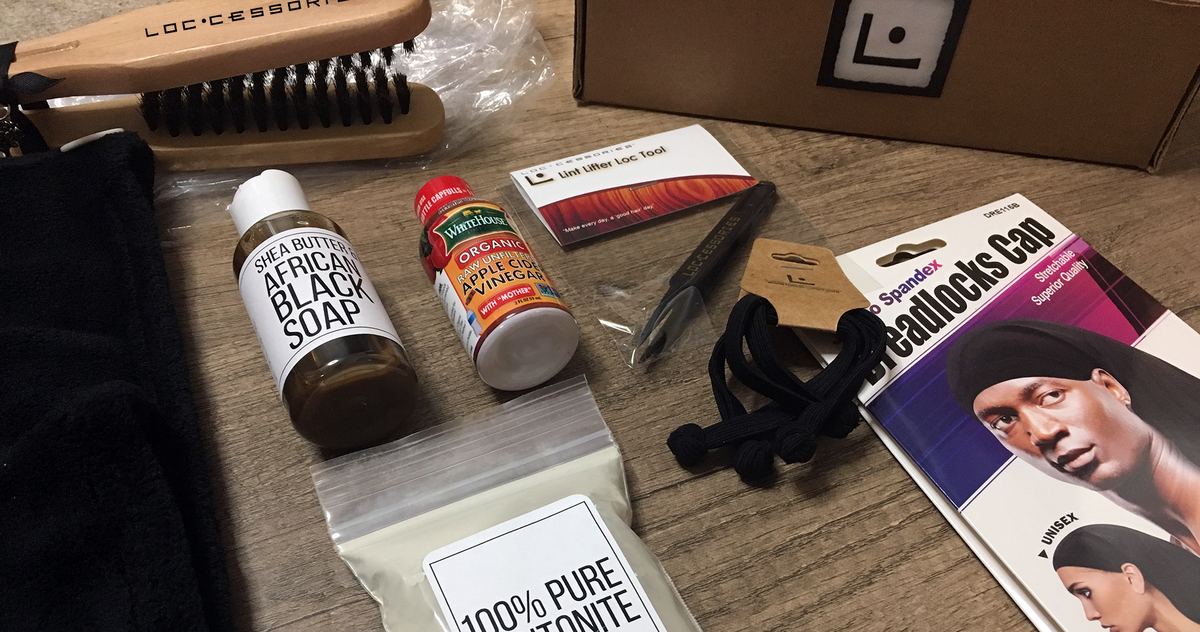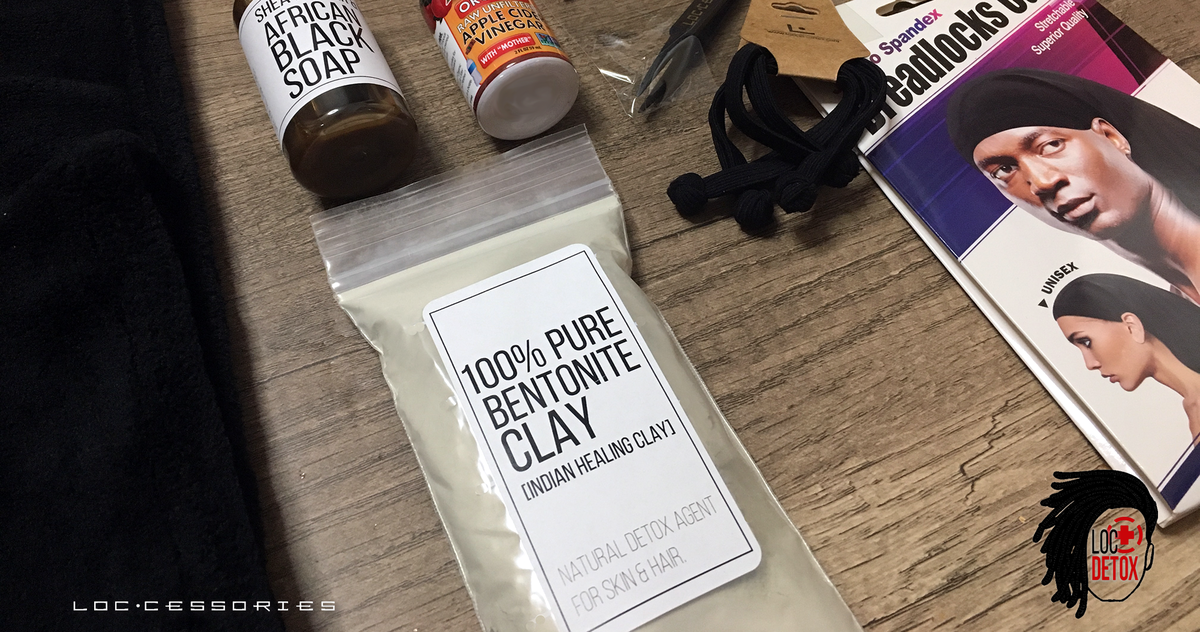 Fall in Love with Your Locs Again...
Order Yours Today
and have soft, shiny, lint-free locs tomorrow!
I WANT IT!